Visit Utopia Planitia to discover more about First Contact with the Vulcans.
There is a new Utopia Planitia Map and First Contact Mission with a replica of the Phoenix as a reward!

Klingon Warriors: Head over to Qo'noS and visit the Bortasqu'
Meet the Crew and earn a Bronze Bat'leth!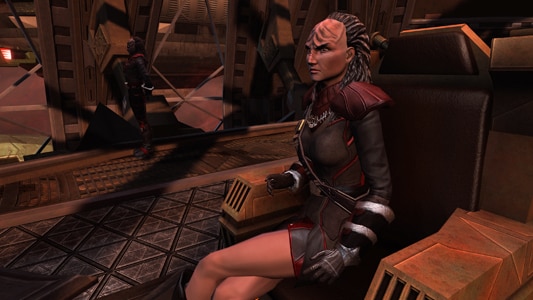 First Contact Day will run from April 5th – April 9th 2013
Go into missions and select the banner on the left for a free transwarp.
Have a Good First Contact day! And Remember,
Live Long and Prosper
Well Captains,
It has been announced that the UFC ( United Fleet Coalition ) and its Teamspeak will be closing its doors on Monday April 1st 2013.
No this is not an early April fools joke, Unfortunately.
However there is some good news!
One of our fellow Members of the Canadian Federation, Sousa, has kindly provided us with a new Teamspeak server with the other fleets.
This New Coalition has been dubbed
Star Trek Online United
Log into the Fleet Forums to get the Server Information.

Currently The Canadian Federation and The Orion Cygnus Fleet are members, and it is expected to grow.
While you are there, don't forget to change your UFC channel to the new one.. ask an admin on the teamspeak server or on our in-game fleet chat.
Thanks again to Sousa for this amazing opportunity!
Happy Trekking!
http://ufc.unitedfleetcoalition.com/showthread.php?142-Decision-on-Team-Speak-Server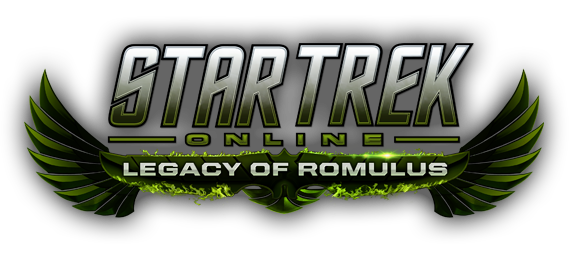 Well Folks the Wait is over.
Cryptic has announced that Star Trek Online will be getting its first expansion!
Legacy of Romulus will Feature new a UI ( user interface) layout, Romulan Faction and new Traits !
Also new is The Tholian Reputation system and the ability to start any Character on any Faction at Level 1 ( previously Klingon started on level 25 )
So get ready for some epic updates  Coming May 21st, 2013
Check out    http://www.legacyofromulus.com/
for more info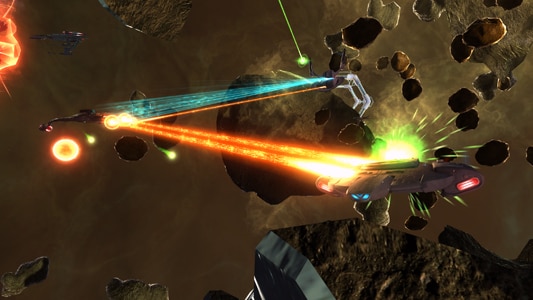 Boot Camp Open PvP Sessions:
Every Saturday, 5pm/1700 CET and 5pm/1700 EST
All are welcome to the events.
Log into the Boot Camp Teamspeak:
pvpbootcamp.com:1406
No password
To sign up for next month's Ground PvP Boot Camp (March 2nd, 2013), check out the following link in the Boot Camp subforum.
To see the full post on the STO Website, Click This Link
Today's patch, which fixes many issues that popped up in the last week, will also add new levels of fleet marks to several existing events. Patch notes are listed here but I'll summarize the changes specific to fleet marks below. Also, those Andorian ships are being released with this patch, so all you pinkskins better beam over to the shipyard today and check those out!
Fleet Marks:
No-Win Scenario:

Increased the rewards for rounds 4, 5 and 6 from 5/8/13 to 10/18/28 respectively.
This increases Fleet Mark rewards by 30.

The following events now grant an additional 30 Fleet Marks.

Colony Invasion
Starbase Blockade
Starbase Fleet Defense
Starbase Incursion

Starbase Alert now grants an extra 10 Fleet Marks each time an enemy wave is defeated for the first 3 waves.
Azure Nebula rescue now grants twice as many Fleet Marks.
Defera invasion missions:

Easy missions now grant 13 Fleet Marks.
Medium missions now grant 35 Fleet Marks.
Hard missions now grant 60 Fleet Marks.

Nukara missions:

Easy missions now grant 13 Fleet Marks.
Medium missions now grant 35 Fleet Marks.
Hard missions now grant 60 Fleet Marks.

Mine Trap now grants an extra 30 Fleet Marks upon completion.
Added 50 Fleet Marks to each of the PVP daily wrappers:

Raze Enemy Headquarters (Daily)
Raze Enemy Secret Headquarters (Lt. General – Daily)
Dominate the Heroes of the Enemy (Daily)
Dominate the Leaders of the Enemy (Lt. General – Daily)
Claiming Enemy Reserves (Daily)
Claiming Enemy Emergency Reserves (Lt. General – Daily)
Reclaim the Neutral Zone (Daily)
Restore the Neutral Zone (Vice Admiral – Daily)
Into the Fray (Daily); To the Front Lines (Vice Admiral – Daily)
Pacify Enemy Heroes (Daily)
Pacify Enemy Leaders (Vice Admiral – Daily)